How to tie the belt!
No shoes are to be worn on any part of the mats!
All belongings must be stored in or ontop of the pigeon holes
Bathroom doors must remain closed at all times!
Shoes must be worn when entering bathrooms!
Mops have assigned use! (read labels)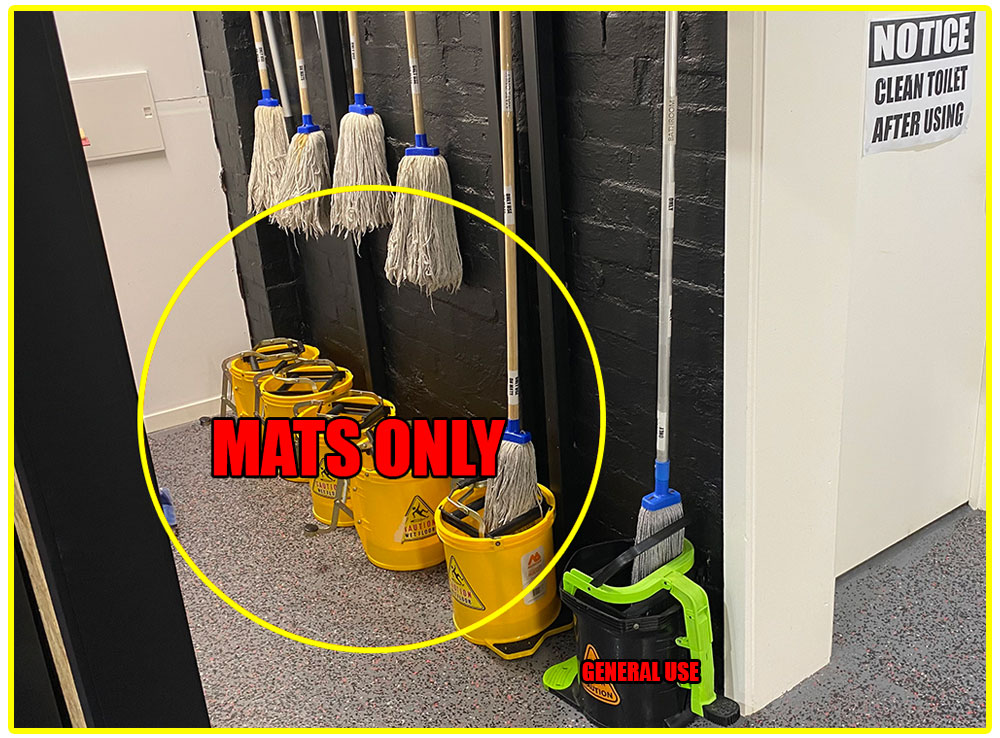 Shoes must be stored neatly!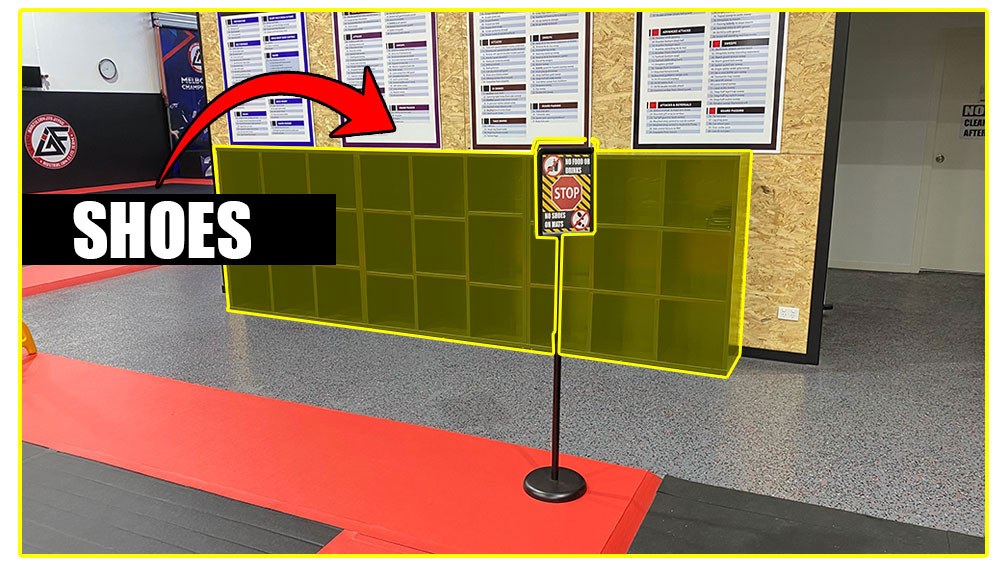 Bottles must be placed inside bottle rack!